Welcome to ERD Home Inspections, LLC and thank you for visiting our website!
If you're looking for an established, friendly home inspection service in Charlotte and the surrounding areas, you've arrived at the right place. We give our customers 100% on every inspection so you have peace of mind about your investment. ERD Home Inspections, LLC has been in business since 2002 and we've helped over 5000 families through the homebuying process.
We pride ourselves on providing our community with quality inspections on a personal level. We'll go the extra mile to make sure you're satisfied and get the first-rate inspection you deserve for your new property. ERD Home Inspections, LLC spends a good deal of time on your inspection to get all the details right. Once your inspection is complete, we'll explain the results, answer any of your questions and deliver an easy-to-read comprehensive report. Our goal is to give you all the information you need to make a confident decision about your new home.
For a professional residential inspection in the greater Charlotte area, please contact us today and schedule your next inspection!
Serving Charlotte, NC and the surrounding areas including:
Gastonia, Harrisburg, King's Mountain, Bessemer City, Greensboro, Wadesboro, Lake Norman, Randolph County, Davidson County, Iredell County, Cabarrus County, Mecklenburg County, Gaston County, Cleveland County.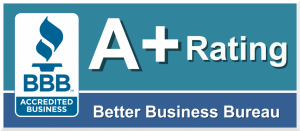 Fully Licensed and Insured- FHA HUD #F947, NCHILB #2822, SCHIL #49001, NACA Certified